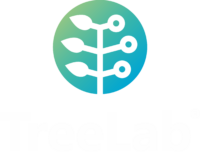 In the heart of 2016, an idea was born. A seed was planted in the fertile soil of innovation and creativity, and from that seed sprouted HydraFlora.
Our founder, a visionary with a passion for technology and an instinctive knack for problem-solving, noticed a common struggle among people in their daily lives – maintaining the health and vibrancy of their indoor plants. He saw a need for a product that would not only alleviate this problem but also incorporate the growing demand for sustainable solutions.
He believed that technology could be a powerful tool to bridge the gap between people and nature, making plant care effortless, efficient, and eco-friendly. And so, he set out on a mission to create a product that would revolutionize the way we care for our plants and our planet.
He spent countless hours in research and development, testing and tweaking, until finally, HydraFlora came to life – a testament to our founder's unwavering dedication and commitment. This groundbreaking, solar-powered, self-watering system was designed to turn the challenge of plant care into a joyous, worry-free experience.
Our journey began with a single step in 2016, and now, we're helping thousands of plant lovers around the world simplify their plant care routine while contributing to a greener, healthier planet. At TreeLab, we don't just create products; we create solutions that help people and the planet. Our story is a testament to what can be achieved when technology, innovation, and passion come together to solve everyday problems. Join us on this journey as we continue to grow, innovate, and transform lives, one HydraFlora at a time.
---
We have our headquarters and offices at this address, but if necessary a meeting must be arranged in advance at info@treelab.eu
---
Contacts to our departments:
---
Tree Lab s.r.o.
Ferdiša Kostku 1
841 05 Bratislava
Slovakia
IČO: 50218042
DIČ: 2120247426
VAT: SK2120247426
OR: Okresný súd Bratislava, oddiel Sro, vložka č.110116/B